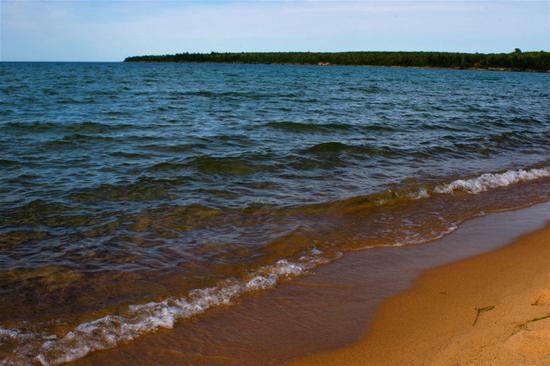 Comment by
Jessica Maki
From
Baraga, MI
I agree Bugsy...Lake Superior is always breathtaking. My favorite view of it, is seeing Keweenaw Bay, as you come around the head of the bay, between L'Anse and Baraga. :)
Comment by
Angela
From
Mackinac Island, MI
Nice color and lighting! Happy trails, Bugsy.
Comment by
Reinhard Siekemeier
From
Stuttgart, Germany, MI
Hi Justin, great idea your cross-country tour with a Jeep Compass. Nice looks too. I dared to swim in Lake Superior at Whitefish Point Lighthouse (even can proof it by sending some photos). Maybe the water there is not as cold as at Isle Royal and I did not swim into the deep but still it was a great experience. Remember, in the water you can't be bitten from these nasty flies ... Take care Reinhard
Comment by
Rocky
From
Tampa, FL
I too can send pictures of me swimming in Superior. It was so cold last time I went in, about 27 years ago, I suffered major shrinkage! :)
Comment by
John Ellenich
From
Phoenix, AZ
Bur.